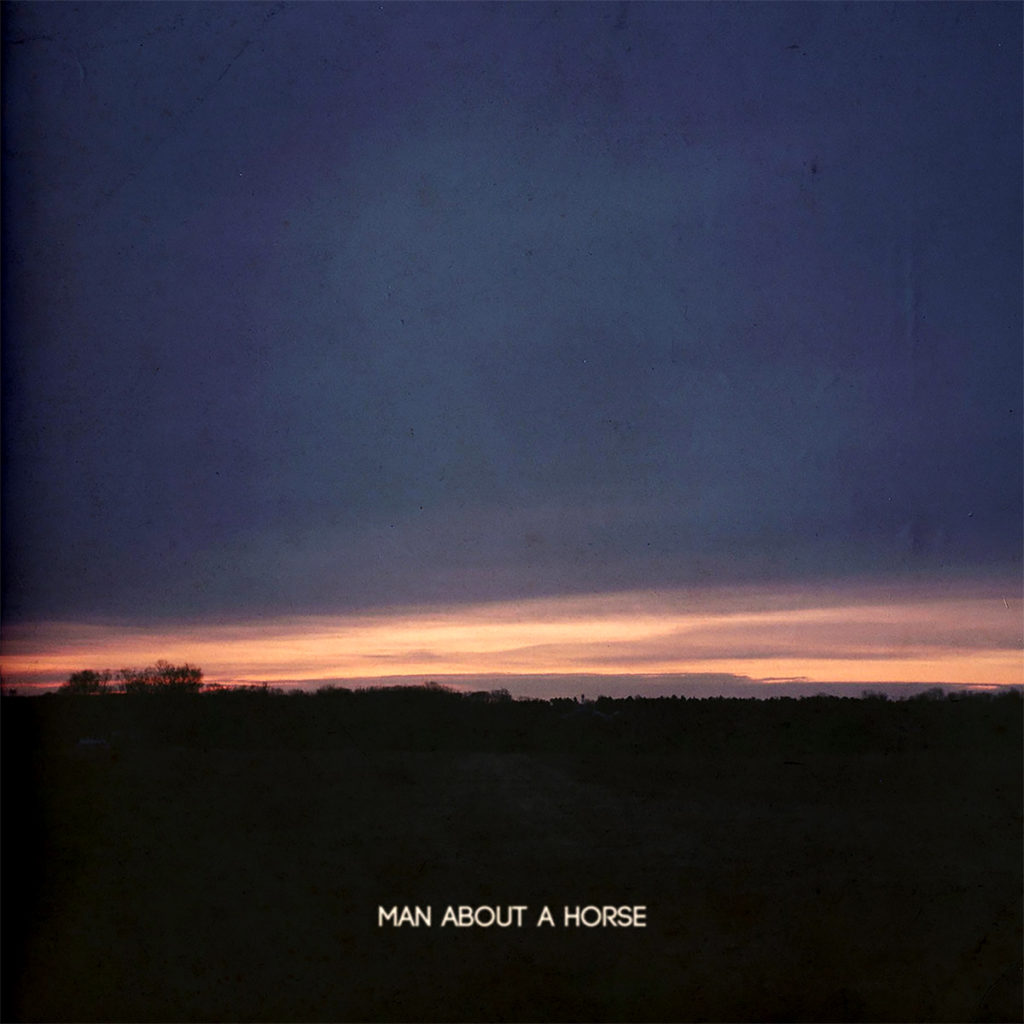 Man About a Horse
(by Man About a Horse)
If you want to get technical, Man About a Horse's self-titled debut album is not really the band's debut recording. In fact, it is not even their only release by that name. But even though this fine 10-song effort includes one of the songs that appeared on the group's 2015 four-song "Man About a Horse" EP, this really is a fresh new effort in a lot of ways.
That's not taking anything away from the EP. It's highly listenable and cuts from it seem to populate a number of my personal playlists. But the 2017 edition of Man About a Horse kicks things up a notch or three, in no small part because of the addition of banjoman Dan Whitener to the lineup.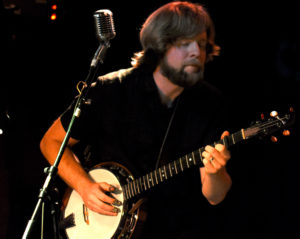 The only member of the band that currently is a full time musician (the others all have day jobs), Whitener is known by many as the guy who plays banjo for Gangstagrass, an unusual, but quite likable outfit that combines pickers and rappers for a crazed hip-hop bluegrass hybrid.
Whitener joined the band after answering a Craig's List ad they had placed in search of a replacement for original banjo player Julian Root, who moved to Guatemala. The song shared between the two releases, "A Few Hundred Miles," was written by Root. The band included it as tribute to him and in hopes the songwriting credit would boost his resume as he pursues a solo singer-songwriter career.
Not surprising since it was written by a banjo player, "A Few Hundred Miles" is a banjo driven composition. On this recording though, its not just Whitener's playing that shines. The biggest reason to prefer this new version is the addition of fiddle to the mix.
Fiddle player Liz Carlson is another new member of the band, which grew to a five-piece crew with her addition not long after that EP was finished. Carlson's adroit fiddle play adds a level to the band's sound. Her sweet vocals on harmony add yet another and make you wish she'd sing lead occasionally. She begs off on that duty, claiming she can't remember all the lyrics of songs. The boys are skeptical of that claim, to say the least.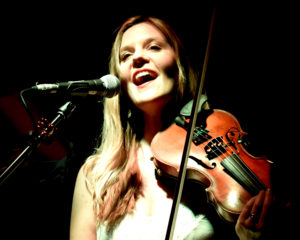 One thing the early edition of the band and the current lineup shares is an affinity for covering rock songs. This CD includes two. "Lady Rain," from the 1973 Abandoned Luncheonette album by fellow Philadelphians Hall and Oates is not a big stretch to play as a bluegrass tune. The original even included some mandolin, something rare in rock in those days.

The other, though, is one you'd never see coming, a bluegrass take on Radiohead's "Electioneering" that will leave you wondering how anyone would ever have started a "Why is Electioneering considered one of the worst songs on OK Computer?" thread on Reddit.
Both shine played this style, thanks in no small part to the work of bassist Matt Thomas, one of the two original band members. One of the big challenges in converting rock to bluegrass is the lack of the drums that drive so many rock songs. Here they are never missed, thanks to Thomas' ability to set the pace while still stretching beyond the old two-note bluegrass bass beat to add a harmonizing layer to the music.
The addition of Whitener didn't just bring a new banjo player and a new voice to Man About a Horse. Forget your hillbilly stereotype for banjo players, this guy is classically trained with a Master's Degree in, not kidding here, choral conducting. He is also a fine songwriter. 

One of the more interesting aspects of this album is the way some of the songs Whitener has recorded with Gangstagrass or solo translate to the bluegrass genre.
When Whitener recorded "You Can Never Go Home Again" with Gangstagrass for the 2015 CD American Music, the beat box rhythms and the rapping of R Son and Dolio the Sleuth combined for a tale of a generation of American black men being lost to the prison system. 

Here, in its bluegrass form, the image it evokes is more that of one of Merle Haggard's or Johnny Cash's poor southern boy who knows he must pay a very high price for his mistake.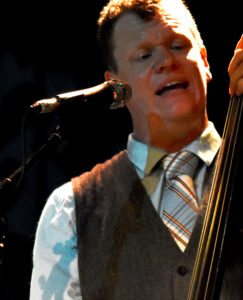 It's an interesting contrast in styles and a testament to the quality of Whitener's writing that it translates so well in such contrasting genres.

The same can also be said for Whitener's tune "You Don't Return My Tenderness," an unrequited love song that here is a wry tale of a vanished lover, with a slightly faster tempo than the darker, blues version Whitener recorded on his solo "Crossover" EP.
On a third Whitener composition, "Lay My Head Down and Cry," he trades the slide guitar that anchors the song on his "On the Tracks" album for the banjo. The beat is just a little faster here, too, though it still maintains the bluesy feel of the solo album version.
One of the strengths of Man About A Horse is the band's tight harmony vocals. They show those harmonies off on "Grieve Cry and Moan," one of three songs written by guitarist Matt "Roy" Royles. 

Royles also wrote "Frankford Junction," a modern day train crash song about the 2015 derailment of an Amtrak train in the band's hometown of Philadelphia that killed eight. (A haunting aside, a 1943 crash at that same junction killed 79 folks. Best I know, though, nobody wrote a song about that one).
"She Should Be You," Royles third contribution, is a lovesick waltz filled with haunting licks by Whitener and Carlson that proves you need not pick fast to pick well.
Thomas also contributed to the collection, writing "To Your Ghost," a number that, as my young daughter would say, brings out the "feels" as Royles sings of the sort of regret that comes a few years after you left the right women for the wrong reasons. Carlson's classical violin opening and her haunting vocals throughout take the song to the next level.
It's, all in all, an impressive debut, or re-debut. There is a nice mix of styles. There are some more traditional sounding numbers. And there are songs that might not have both feet in the progressive grass genre, but are at least freaky curious. The covers add a nice bit of spice to the sauce.

The album, which actually hit number 11 on the Billboard bluegrass charts when it was released (thanks to a shrewd marketing campaign by the band) is available on all your major online sources — iTunes, Spotify, Bandcamp, Amazon. You can also find it on the Music page of the band's web site at the funky url http://manabout.horse.
Finding them live is a little more difficult, but the band says it is planning to up its touring schedule in the near future. But first they need to find yet another new member. Nate Lanzino, the mandolin player on the album, has decided the logistics of living in Baltimore and being in a band in Philly just are not workable. At the time this is being written, the band was anticipating adding a Philadelphia mandolin player with impressive chops. Ironically, that guy had left his old band because it was based in a different city and the commute wore thin.


Editor's Note: Since this review was published, the addition of Matt Hiller, formerly of the old Coaltown Rounders, has become official. Also, the band is currently without the services of Carlson is on "maternity leave," awaiting the impending birth of a baby girl.
This review originally appeared in Issue 83 of The British Bluegrass News in November, 2017.