This review was originally published in August 2017 in Issue 82 of the British Bluegrass News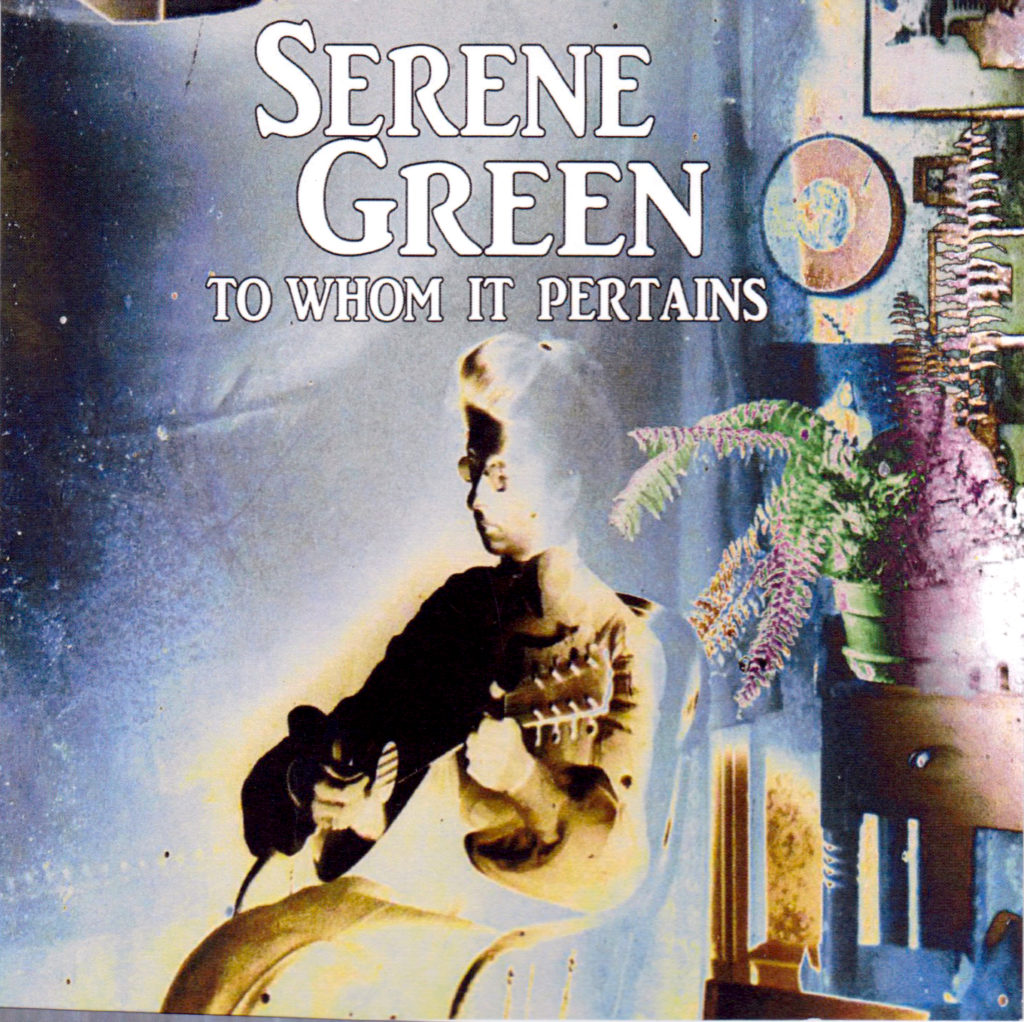 To Whom It Pertains is the debut CD by Pennsylvania bluegrass outfit Serene Green
It's been a whirlwind summer for the eastern Pennsylvania based quartet Serene Green. The long-running project of guitarist Michael Johnson and mandolin picker Quentin Fisher evolved to its current lineup about two years ago, solidifying as a strictly bluegrass string band with the addition of bassist Shane McGeehan and banjo man Steve Leonard. Much of those two years have been spent honing their chops, playing — mostly covers of bluegrass classics — at small local pubs and gatherings.
That all changed in May when they followed a critically acclaimed set at their first major festival, the Susquehanna Breakdown, with a whirlwind assault on DelFest. The band was not on the bill at Del McCoury's hootenanny, but nobody left the mountains of Cumberland, Maryland not having been treated to their picking. Roaming the festival grounds through the night, Serene Green visited more camp fires than Smoky Bear. Anywhere folks stopped to gather, they were bound to pop up to pick, a tactic that generated tremendous buzz. From there it was off to Colorado for a spot in the prestigious Telluride Bluegrass Festival's band competition and some smaller festival appearances.

Hear some of Serene Green's Misery Breakdown, live
Now comes the release of the band's first studio recording, "To Whom It Pertains," a strong 10-song collection of originals that puts their own stamp on bluegrass music. It's got a lot of classic bluegrass themes. There's a whiskey song, a brush with the law song (that would be right at home in a bluegrass gospel set), and a cheating woman song. They sing of lost loves, and in the clever, Fisher-penned "World's Most Interesting Man," of being down on your luck. But the music is never cliche.
The first track, "Dusty Pictures," starts abruptly with McGeehan's vocals kicking it off. The first time you hear it, you are taken aback, not sure if the song really starts like that or if you somehow skipped the intro. It's not the last time you will want to rewind.
This is a CD filled with potential earworms, like "Don't Let Me Fall," a rollicking tale of two minor brushes Johnson has had with the law that breaks into a gospel plea for redemption, with three-part harmony. It can be hard to move on to the next song without re-listening.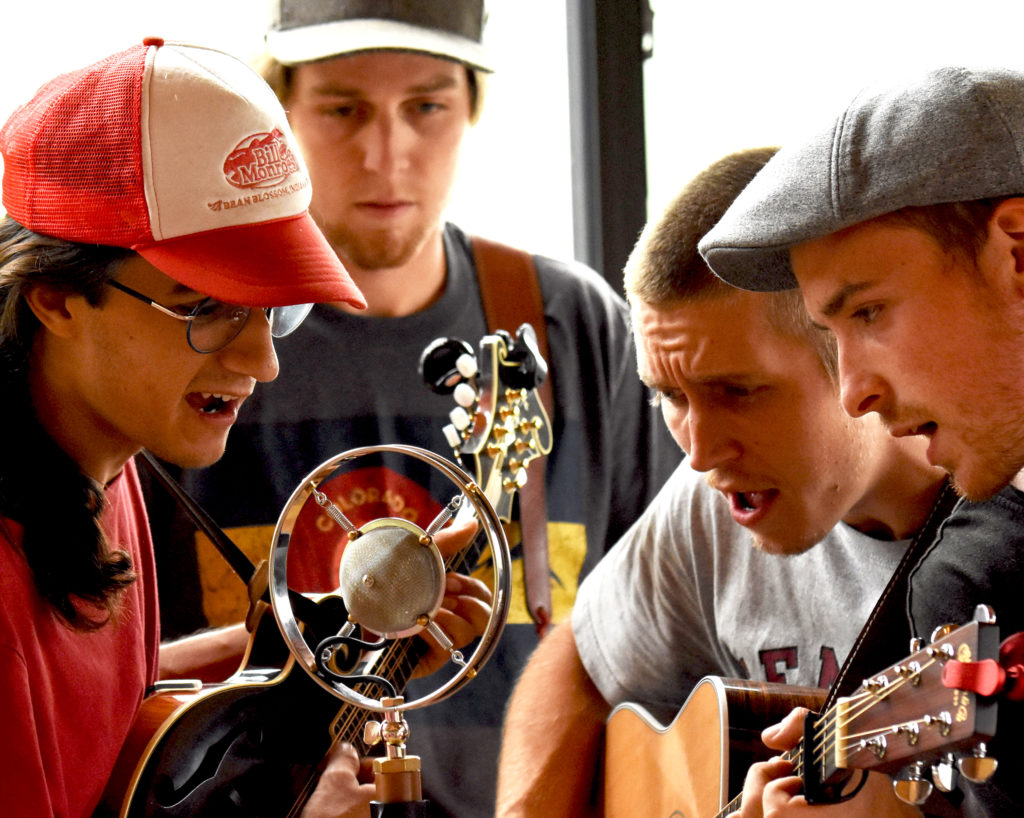 There is a strong balance here between the more traditional sounding numbers, mostly written by McGeehan, and the offerings of Johnson and Fisher, which tend towards more cleverly humorous lyrics and a quicker pace. As a band they shift with ease from one style to another, sharing the lead and harmony duties among McGeehan, Johnson, and Fisher. The balanced strength of all three vocalists is most evident when they combine on three-part harmony, especially in McGeehan's waltz "Will It Rain As Hard."
Leonard, known for his lightning quick picking, shines throughout the CD. He gets to really show off his skills in the instrumental numbers, especially on CD closer "Misery Breakdown," one of two songs he wrote in the album. Leonard starts "Misery" with the banjo in high gear and takes off, with the rest of the band ably keeping pace throughout, Johnson and Fisher matching Leonard lick for lick.
It is hard to believe these guys are just in their early 20s.These kids are good. They play with a polish that usually takes a decade or more to attain. It will be interesting to hear their songs evolve as years pass and they experience a little more life, a little more heartache, and maybe a few more brushes with the law.
Serene Green, To Whom It Pertains,  available through their web site at www.serenegreenbluegrass.com