Like a lot of bands, the Jakobs Ferry Stragglers could use some help producing a new CD. Like a lot of bands, they used one of those go-fund-music type sites to raise capital for a previous project.
Gary Antol has no idea how a lot of other bands feel about those sorts of fundraising campaigns, but he knows how he feels.
"I did one of those two years ago for our second studio album. It was really great. We raised like 130 percent of the goal I set in two days. But I found it to be pretty stressful, to tell you the truth," Antol explains. "There were all these things to compile for it. We were really busy with shows at the time, just like we are going to be the next couple months. I didn't want to make any mistakes, or forget anybody."
He's not interested in going down that rabbit hole again, as he looks to raise some money to press "Poison River," the Stragglers first release since 2016's White Lightning Road. There has to be a better way, Antol figures.
"I just thought it would be simpler to say 'Hey, if you want to help us out, just buy the record now,'" says Antol.
Never Even Knew My Name, a cover of a Sweet Sunny South tune, is the lone cover on the soon to be released album
So that is what the Stragglers are doing. The album is due to be released in June, but you can pre-order it now for $15. Shipping is free.
Thus far they have pre-sold about 125 copies. "Not too bad," Antol says, especially since they just launched the effort, and really have not promoted it a whole lot beyond social media. For the most part, they are not playing most of the new material out yet.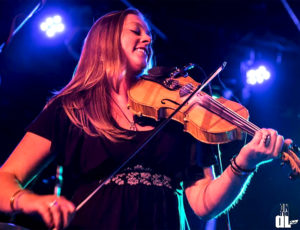 "A lot of it is stuff people have not heard yet. The first two albums we made were recorded after we'd been playing all those songs at shows for six or seven months. We just kind of went with the ones people liked the best and put them on the record," says Antol. "This time around, I wanted to surprise people."
"It's going to be different than the first two. First, one of the things that has been almost constant with us has been lineup changes. On this album, we've had the same group of people for a year, almost a year-and-a-half now."
This is the Jakobs Ferry Stragglers first album as a five-piece band. Technically they remain a four piece band, with original members Antol and fiddler and vocalist Libby Eddy joined these days by two guys very familiar to the hot bluegrass scene in the panhandles of Maryland and West Virginia and the southwestern part of Pennsylvania.
Handling the bass is Evan Bell, a guy we once described as looking straight from the cast of O Brother Where Art Though when he was playing with The Plate Scrapers. Bell also took a quick spin through the revolving door that is The Hackensaw Boys.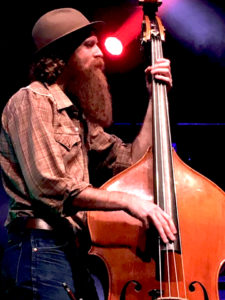 Ray Bruckman, an original member of Grand Ole Ditch, back in Ditch's more acoustic days, is picking the mandolin and playing a little fiddle with the Stragglers. He also wrote two instrumentals on the upcoming album and wrote the music for a third song which Antol added lyrics to.
Making this project unique is the appearance of Jody Mosser on dobro. Mosser, who juggles gigs with the Stragglers around his obligations with Grand Ole Ditch and the Plate Scrapers, is not officially a member of the band, Antol says.
"I mainly promote the band as us, with Jody as a special guest," he explains.
Since losing their own full-time banjo player, the band has been a four piece, with occasional guests. In addition to a few guests on banjo, Mosser also sat in 35-40 gigs last year and is set to play a lot more with the Stragglers this year.
"The sound we liked best out of all of that was the five piece sound with Jody, so that is the way we decided to make the record," says Antol.
Mosser will be with the Stragglers, by the way, when they visit the Holly Inn in Mount Holly Springs on Saturday night. It will be one of the 225-230 gigs the Jakobs Ferry Stragglers will play this year, but one of their few appearances in Central Pa. (FACEBOOK event page)
Most of the band's gigs are within about a 150-mile radius of its base south of Pittsburgh. They used to play even more dates, but as the quality of the gigs, and the quality of the paychecks, improved, Antol has slowed down, though not much. The year Eddy started playing with Antol, the band played 301 shows.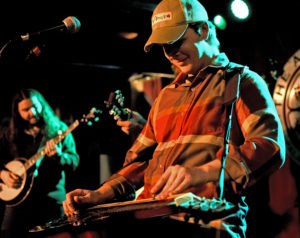 "There were a lot of two and three show Saturdays and Sundays, and Fridays that summer.  We'd play a graduation party in the afternoon, maybe like a local festival in the evening, then go play a bar gig that night," Antol recalls.
Juggling Mosser's schedule has not been a difficult as it might seem, Antol says.
"For the most part, it has worked out to be a lot of weeks where The Plate Scrapers and Ditch were going to be off anyway. It helps that we're all friends. We play a certain amount of shows together anyway. It works out."
ADDITIONAL LINKS
• Jakobs Ferry Stragglers on You Tube
• Jakobs Ferry Stragglers Facebook
• Jakobs Ferry Stragglers Instagram
• Jakobs Ferry Stragglers Twitter