There is no question about Larry Keel's bluegrass chops. Born into a family of musicians on both sides, he began playing guitar at the age of seven and by the time he was eight he began playing at fiddlers conventions and bluegrass gatherings.
Over the years he has on a laundry list of bluegrass competitions, both individually on guitar and  with Magraw Gap. one of his early projects, which also included banjo player Will Lee. From there he went on to a list of projects far too long to fit here, collaborating with the likes of Vassar Clements, Tony Rice, Peter Rowan, Sam Bush, and Del McCoury.
"I first heard bluegrass from Bill Monroe, myself," Keel says.
But despite his impressive bluegrass credentials, don't expect the music he will bring to Harrisburg when The Larry Keel Experience visits the Abbey Bar on Saturday night (tickets) to pass that bluegrass litmus test that some of the "purists" use to judge music.

With Serene Green opening, it will be no surprise to see this happen again Saturday
Call it jamgrass, progressive bluegrass, newgrass, or "freaky bluegrass," a phrase Keel himself has been known to use. Keel does not care. He knows his roots, but he also firmly believes that the quickest way to kill bluegrass might be to impose some arbitrary standard that limits the evolution of the music.
"If something doesn't grow, it dies. Times change. There are a lot of young people out there that would be interested in bluegrass if it were friendlier to their ears," says Keel. "There is so much technology, so many kinds of music. You need to grab the attention and the ears of these young listeners."
It is not lost on Keel that many young bluegrass fans discovered the genre through Jerry Garcia. Bill Monroe came later for those folks, many of might never have listened to bluegrass had the Grateful Dead guitarist not also picked some banjo with Old and In The Way.
"My wife (bassist Jenny Keel) is one of those. That is an example of the times changing," Keel says.
The more progressive styles of bluegrass attract new ears to the genre, many of whom go on to become traditional bluegrass fans, too, as they explore the roots of these new sounds.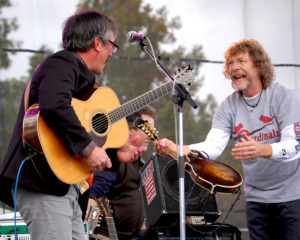 "I'm encouraged when I see the Stringdusters with the Grammy for bluegrass, or bands like Greensky putting 5,000 fans into an arena every night. Those guys are doing more for bluegrass than anybody," says Keel. "I'm sure you'll have arguments from your purists, but there really is no leg to stand on. A fact is a fact."
The growing popularity of the jammier bluegrass subgenre, whatever you want to call it, has created fertile soil for Keel's creativity and his tendency to push those old traditional bluegrass limits.
"It's sort of the perfect environment for me," he says. "We're constantly working on new material. We have a tremendous list of songs lately. It is constantly changing and we're extremely happy with that. With all these years playing music, it's nice to keep experimenting and to keep it fresh.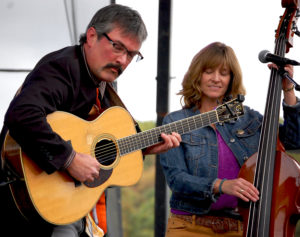 "We're pushing it to where we like it. My deal is I never wanted to be pigeonholed into bluegrass. Being original is its own journey. I just try be original, be pure, and put out as much energy as I can."
ADDITIONAL LINKS:
• Larry Keel Experience tour schedule
• Larry Keel YouTube channel
• It's a Beautiful Thing (Larry Keel fans  Facebook page)