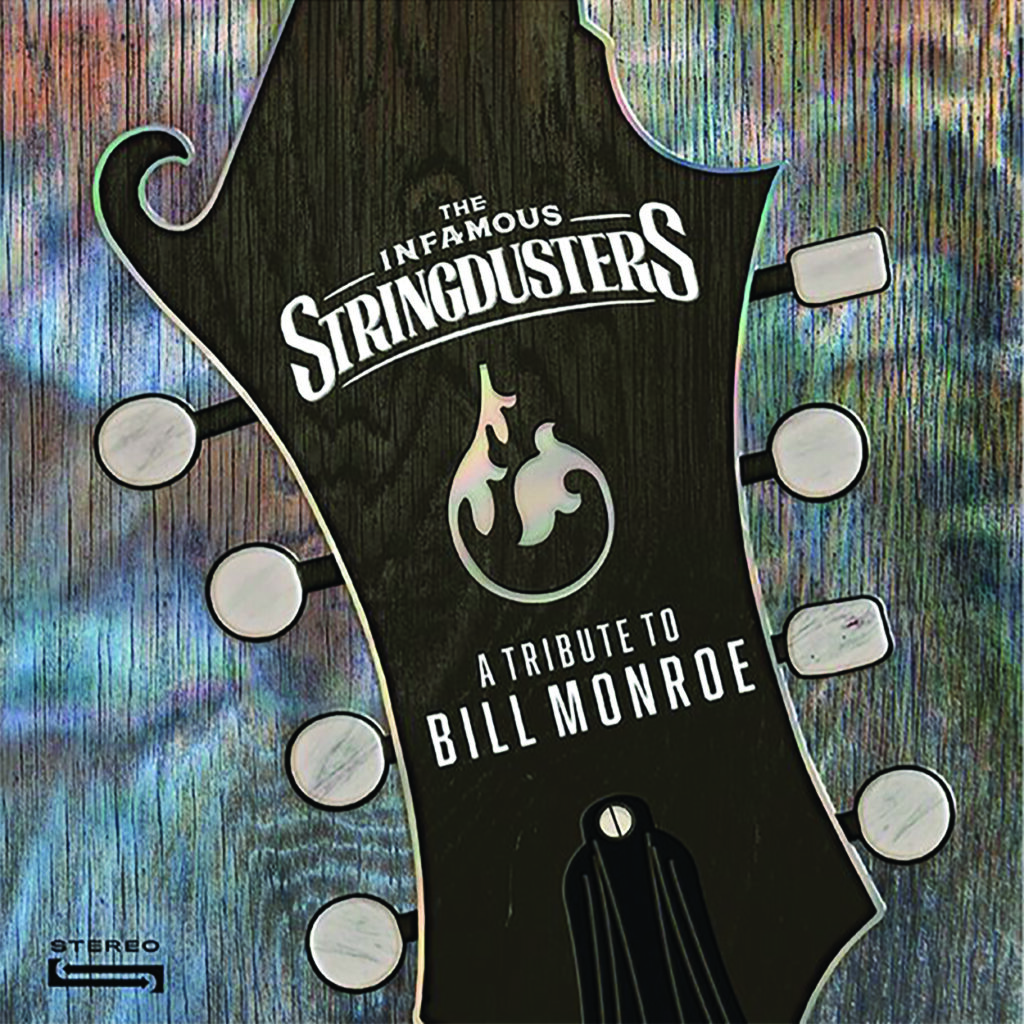 If you are a fan of the Infamous Stringdusters, you are used to a style of bluegrass that is heavily improvisational with long instrumental jams that can last so long that they actually wrap one song around another.
In live shows, it is not unheard of for the Dusters to stretch a song as long as 20 minutes. What is unheard of is the Infamous Stringdusters playing seven songs in about that same time span, which is what you get on the band's about to be released "A Tribute to Bill Monroe," which is due out Friday (May 28).
Not a song on the release runs longer than the 3:55 rendition of "Old Dangerfield," the length driven by each of the band's four non-bass instruments playing a quick, disciplined, one-verse break.
"We have no problem just playing a song," said Stringdusters bass player Travis Book, who also shares vocal duties.
The album is a return to its roots for the band, which formed in Nashville as a little more traditional style bluegrass band than it has grown to be. In a 2018 interview, guitarist Andy Falco attributed the band's popularity with fans who usually look down their noses at non traditional bluegrass by pointing out the Stringdusters earned their chops playing more traditional bluegrass. Fans, said Falco, know they come from that bluegrass world.
Hear the single — "Sitting Alone in the Moonlight" — from The Infamous Stringdusters Bill Monroe Tribute
"You just need a desire to understand how Bill Monroe, Earl Scruggs, and The Stanley Brothers did what they did; what about their music made it compelling and stand the test of time, and you need the desire and time to try to learn those techniques."said Book. "Everyone in our band has done that, and is continually doing that. This record is absolutely an extension of that and it won't be our last Tribute to the luminaries of this incredible genre."
This is not "The Infamous Stringdusters Do Bill Monroe's Greatest Hits." It's a seven song set of Monroe classics, which does not mean the same thing as Monroe's greatest hits. It's seven pure bluegrass songs, running the gamut from the hard-driving pace of Toy Heart to the mournful ballad The Little Girl and the Dreadful Snake.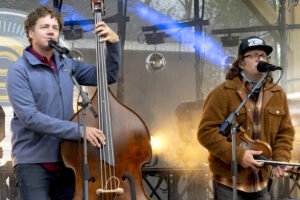 Although for the most part the selections are less known than some that were not included, there was no conscious decision to skew that direction. Band members chose songs based upon what each member wanted to sing.
"Sweet Blue Eyed Darlin' gets played a lot but we wanted to do it anyway. We were mostly interested in finding songs that fit the person who was singing them and songs we loved," explained Book. "We've been doing Uncle Pen since our first tour, so maybe that's why it was left off."
The band avoids the trap so many tribute albums fall into. They don't try to sound just like Monroe. They couldn't if they wanted to. They have no mandolin. And Bill Monroe never had a dobro in his band (though had he ever heard Andy Hall play his songs on the dobro, he might have been likely to add one).
This is a distinct Stringdusters' homage to these songs Bill Monroe wrote, with banjo man Chris Pandolfi, guitarist Andy Falco, fiddler Jeremy Garrett, and Hall each shining throughout, taking turns on short, tight, solo breaks and seamless fills while blending seamlessly on vocals.
Book, Hall, Falco, and Garrett all are fine lead vocalists, but it's their sublime harmonies on this album that really stand out. Especially on the absolutely gorgeous version of the ballad "Sitting Alone in the Moonlight," a cover so beautiful it would surely become a first dance favorite at weddings if not for the tale of woe-and-heartbreak lyrics.
It seems amazing the entire project was done remotely during the pandemic. The musicians, who live scattered about the U.S., were never in the same location while making the album. Like the "Dust the Halls" Christmas album they released in December, each band member recorded his parts alone, in their home studios. The tapes were then shared and put together.
Book said they used Zoom to work out arrangements and things like where people would solo. Then they would go lay down their part.
"We're really fortunate to have been playing and recording together for over 15 years. When we got in the headphones and started laying down our parts it was really simple and organic and natural to play this familiar music with these musical voices we've all been listening too and playing with for years," said Book.
Getting the harmony tight came easy, Book said, because they followed the same process recording vocals that they always use.
"We usually overdub harmony vocals; do them after the lead is recorded, not live, so it was pretty simple, actually. Besides, when you've sung as a trio for 15 years, it becomes pretty intuitive," said Book. "That's the advantage of being in a band a long time; you can make music, it's just what you do, and tracks come together quickly."
All in all, this is a collection of outstanding songs played by some very gifted musicians. The result is an outstanding little album that every bluegrass fan should enjoy.
The Infamous Stringdusters "A Tribute to Bill Monroe" is available for pre-order on vinyl and by digital download at https://thestringdusters-store.com.