The last time Jakobs Ferry Stragglers put out an album, Gary Antol decided to try a presale as a way to help finance the project. The first order of CDs was sold out before the album was even released.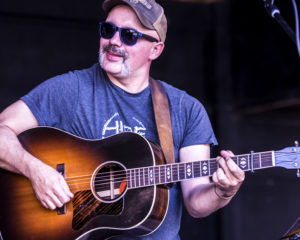 So when Antol and his bandmates decided to do a live recording in front of an intimate crowd of 30-40 people in Pittsburgh's Church Recording Studio, he decided once again to offer fans a chance to help by preordering the unnamed album on the band's web site. Fans can choose between a $100 deluxe two-CD pack that also includes show passes or a $20 preorder of the CD.
"We decided to start the presale now. It's a slow time for the band. We have off a month before we go to Florida in January so this is a good tine to do it," Antol says. The CDs are expected to ship in late March or early April.
Jakobs Ferry Stragglers did a live album in 2017, quickly selling out a 200 CD limited edition recording of a Sleepy Creek show. This one is different. This is Antol's effort to capture live performance magic in a high quality recording studio environment.
"We never have captured the energy of a live show in a recording studio. We wanted to try to record live, and capture that energy, in a recording studio in front of a small group of friends and supporters," says Antol. "I wanted to make the best sounding live representation of us we possibly could."

Jakobs Ferry Stragglers live at Church Recording for the live album session
The October recording session, which Antol says sold out in about a half-hour, includes some new JFS materials along with sings from the band's first three albums as well as from mandolin player Fiddlin' Ray Bruckman's Foundations LP. Everybody in the band will sing at least one song when the 150 minute session, which included multiple takes on some numbers, is pared to what is expected to be a 65 minute CD.
Antol has high hopes for the album, which will be the first release for the band since becoming affiliated with Valerie Smith's Buckle Down Productions, the music marketing and production arm of Smith's Bell Buckle Records.
"We're going to try to release this one properly, the way the labels do it, instead of just putting it out there. We're going to try to release two or three singles to really promote the album and to try to get more radio airplay," Antol says.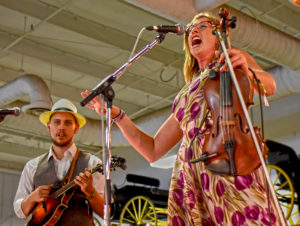 The Stragglers will be playing a lot of the material from that new album on Friday night at The Abbey Bar at Appalachian Brewing Company in Harrisburg when they play what is the first of three scheduled shows with eastern Pa. bluegrass boys Serene Green. The two bands will reunite in February for shows in Lucketts, Va. and Baltimore.
"It's going to be cool. I've had a chance to hang out with those guys before. They are really talented," says Antol.
This will be the next to last show of what has been a busy year for the Stragglers. The band has playued around 145 dates in 2019. They'll be at Black Sheep Vineyards in Adena, Ohio (just across the Ohio River from Wheeling, W.Va.) Saturday night before taking a well deserved four week break before returning to the road January 10 for a three-week southern run that includes dates in North Carolina on their way to the Baygrass Bluegrass Festival in the Florida Keys. The run will also feature a week-long residency at Jimmy Buffet's Margaritaville in Key West.
• Get yourJakobs Ferry Stragglers/Serene Green at the Abbey Bar tickets here
• Pre-order the Jakobs Ferry Stragglers new live album