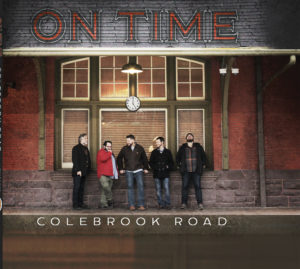 Wade Yankey is psyched. He has a home gig Saturday night. It has been a while since Yankey and his Colebroook Road bandmates have played Harrisburg. They were in town over the holidays, but that was not a true homecoming, Yankey says.
Everybody was so busy and had so much going on, that didn't really count," he explains. "We didn't have the new album then."
The new album is officially out on May 3, but the band is celebrating early with a string of album release shows that comes through Harrisburg Saturday night. The Flat Wheels will open that night upstairs at the Federal Taphouse on Second Street. Doors at 7:30, music at 8:30 (TICKETS HERE).
"Harrisburg is still our home," Yankey says. "When we were coming up we played in Harrisburg every month."
They'll be playing songs from that new album, their third, "On Time." It's the band's first release since signing last summer with Mountain Fever Records. Yankey says the new album reflects how far the band has come over the past year or so.
"Since the last time we put a record out everything about this band has changed except the personnel," says Yankey, who is celebrating 10 years making music with guitarist and lead vocalist Jesse Eisenbise. "We've grown. We have a new record coming out now."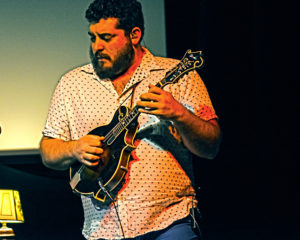 It's a new record, but much of the music will be familiar to Colebrook Road followers. Some songs date to a writing flurry in early 2017 after the last album was released.
"They've seen quite a bit of stage time. We've been through a few arrangements on some of them until we got them where we wanted them for the record," Yankey says.
Most of the new album was written by Eisenbise. Fiddle man Joe McAbulty wrote the instrumental Mabon. The album also includes the band's popular cover of Paul Simon's Boy In the Bubble, including the string instrument percussion jam from their live shows.
"We've been playing that one for quite a while. It's been such a hit for us we had to get it on the record," says Yankey.
Recording for the label was different for the band. The schedule was tighter, more focused, more businesslike, says Yankey. The band co-produced the album with Amanda Cook, who also engineered the album, along with Mark Hodges.
"There was a lot of external knowledge to be gained," Yankey says. "There was some perspective from outside the band. That was very different."
The band will have pre-release copies of the new alum available at the show. It's the return of music to the upstairs music venue at the Second Street craftbeer mecca. Troegs is also celebrating the release of their new Lollihop double IPA, so it should be a hops-ing night in downtown Harrisburg.
They'll also have a two-night Lancaster release run at Chestnut House April 13-14. Friday night is sold out, but as of Tuesday, tickets remained available for the Sunday night show.
You can find all Colebrook Road's dates here.